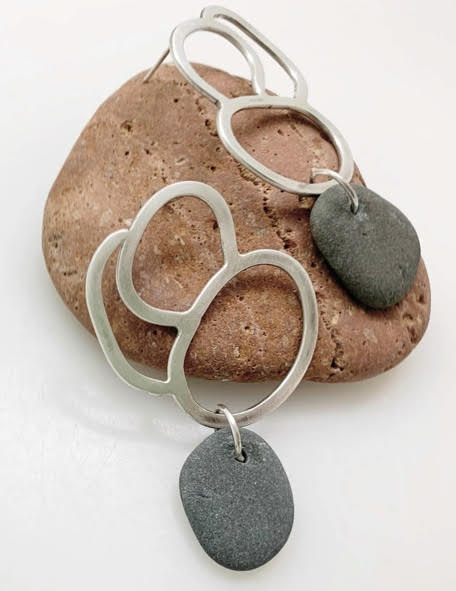 Grace Hogan
Using upcycled, vintage materials or natural found objects, Grace creates one-of-a-kind jewelry. Her goal is to take these objects that are often overlooked in our society and create a new realm for them in the form of a unique, wearable object.
View Products
S.Howell Jewelry
The beauty of the natural world such as the floral whorls of lupine and dramatic landscapes of the Tetons inspire Stephanie to co-create with the earth. Traditional metalsmithing techniques including sawing, forming, soldering, stone setting and lost wax casting allow her to transform raw materials into wearable works of art. The intention of her jewelry is to draw attention to nature's beauty in hopes of inspiring the wearer to slow down and approach even the most ordinary moments with a sense of wonder.
View Products
Kay Langland
Using a variety of recycled metals as well as paints and different finishing processes, Kay Langland creates layered, sculptural pieces of art. She upcycles her materials from the recycling center in Missoula, and incorporates her leftover scraps of metal into her line of jewelry. Each piece of jewelry is made and manipulated by hand, creating one-of-a-kind, little pieces of art.
View Products
Lanie Ray
The creation of something new out of bits and pieces, repurposed and recycled from found objects is the foundation of Lanie's jewelry designs. Beach stones are a main component of her jewelry because of their purity and the feeling they evoke of time spent near the water. Her work also combines materials such as leather, metal, beads, chains and paint to create lightweight and functional artistic jewelry. 
View Products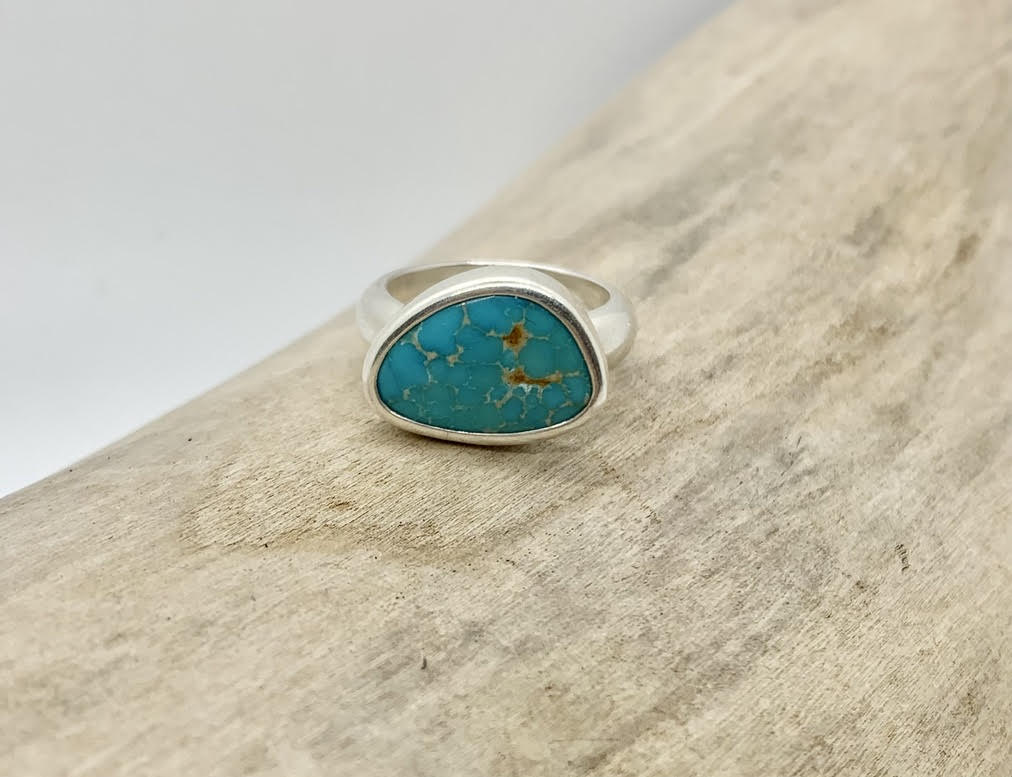 Sierra Eilers
Sierra Eilers' work is the embodiment of her childhood in Vermont and a testament to the prized possession of jewelry. The Northeast landscape informs both her color palette of blue and green stones, as well as her line-centric designs. She takes the unique topography created by the rivers and mountains of Vermont and incorporates these landscapes into her work.
View Products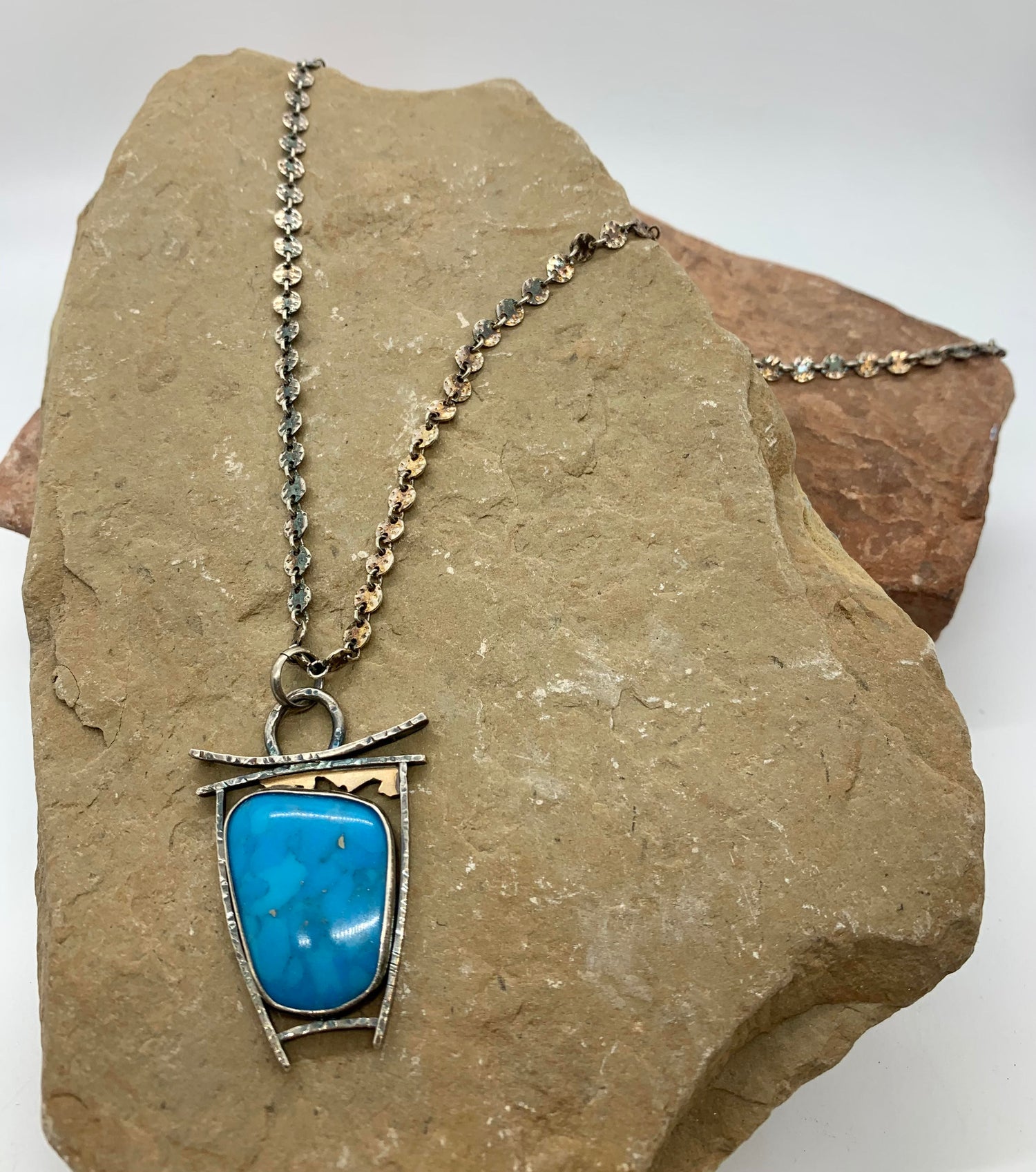 Sue Fischer Hayes
Hayes believes that personal style begins with choosing pieces that resonate with your heart and that make you feel special. Influenced by decades of living in the Western landscape, her jewelry is unusual and one of a kind, reflecting her love for exploring shapes and textures.
View Products
Beth Aimee
Beth designs each piece of jewelry to emphasize the unique materials used. Emphasizing the hand-made nature of her jewelry, she allows imperfections in her work like hammer marks as a reminder the small differences are what makes us unique. Her work is inspired by her surrounding landscape, and much of her materials are upcycled and locally sourced.
View Products
Emily Cleveland
Emily creates simply elegant handwoven necklaces from leather cord and pearls, silver or brass beads, some embellished with a single antler. Crafted in Bozeman Montana, her work is a great addition to any outfit to reflect the rustic elegant feel of Montana.
View Products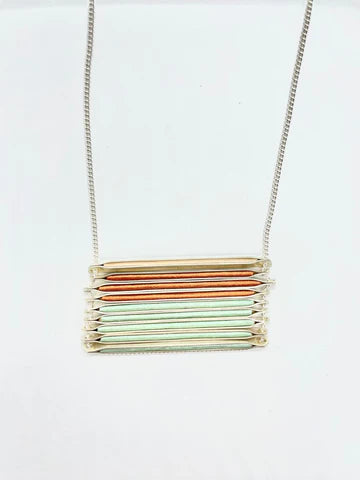 Old Blood
Making jewelry as long as she remembers, the artist started by picking up treasures on the ground as a child and wearing them, and in a sense, that's still how it remains. Her jewelry is about the fascination with the things she sees and places she finds. All of the items start from "scratch" with all materials being sourced in the U.S.A.  
View Products
Trecy Bleich
As a lover of art, design, nature and the earth, Trecy's jewelry evokes inspiration and is made for customers who appreciate artistic details in design. Some pieces have mixed media elements but she tries to maintain a minimal aesthetic. Her designs vary from hand beaded earrings inspired by American quilting, to simple geometric designs inspired by nature. 
View Products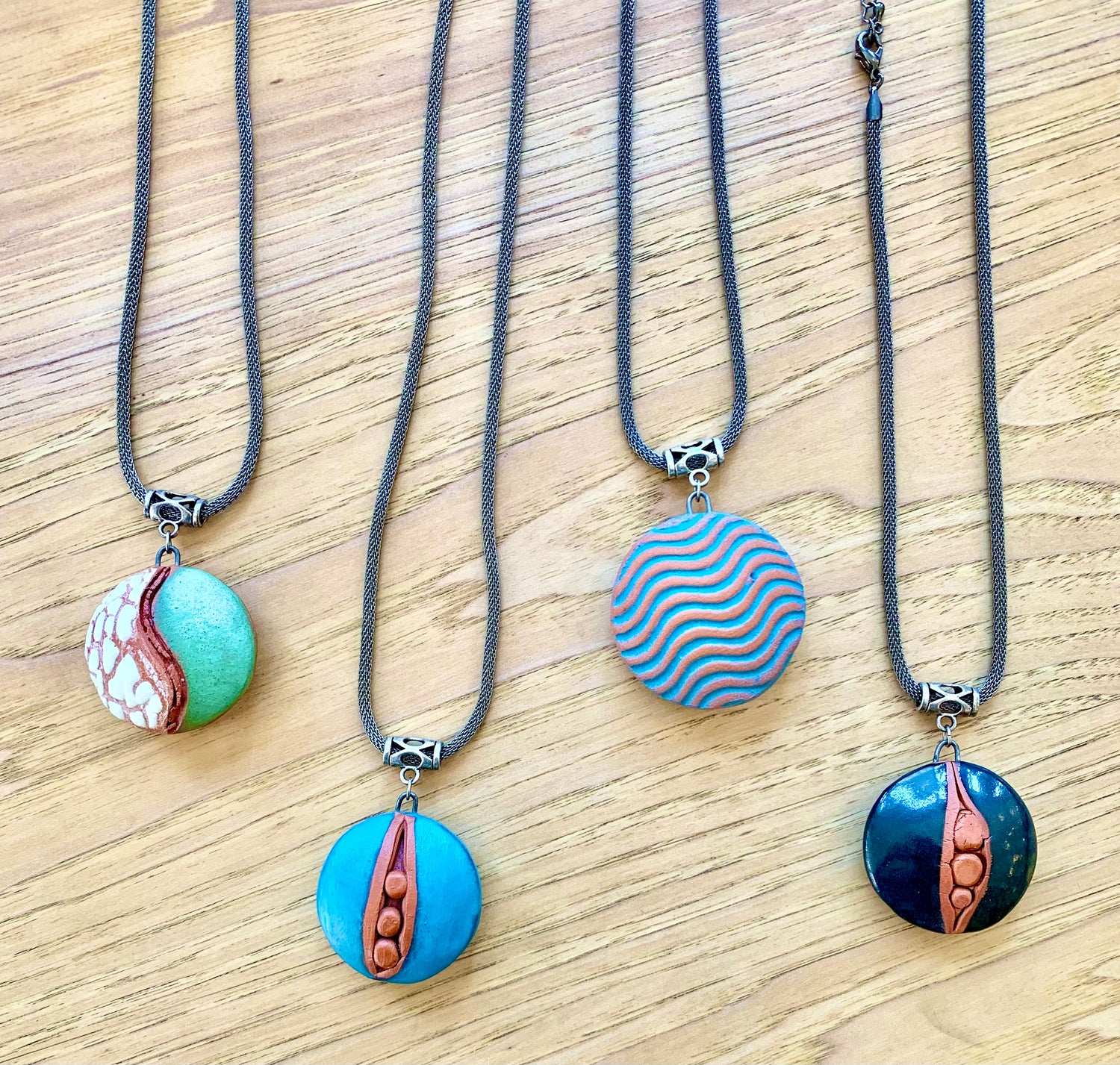 Claudia Poser
Experimenting with shape, color, and pattern, Poser creates ceramic wall sculptures, jewelry, and mixed media art. Combining the organic with the inorganic, both in material and detail, she is inspired by the tension between order and emotion, the rational and the natural.
View Products